Bespoke Joinery
At Bentleys we produce well crafted products that not only look beautiful but are built to last.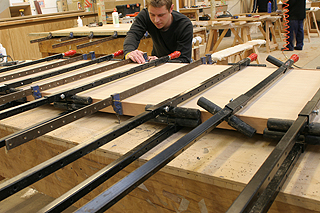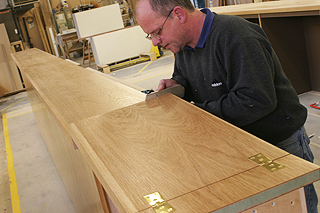 Our CAD technicians develop the design of high quality bespoke joinery in conjunction with the client and/or consultants prior to manufacture. Construction methods and materials are reviewed to ensure manufactured product is fit for purpose and costs in use are considered. We will suggest potential savings for consideration that will not compromise the performance of the product.
Prototypes and mock-ups can be produced to make sure that the product does exactly what the customer wants it to do – this is particularly useful for larger production runs.
Our in-house polishing and spray finishing department produce the highest possible quality of finish in a controlled environment prior to dispatch. We can match existing finishes and samples of stains/paint finishes/sheen levels are provided for selection and control.